Millstream Brewing Company is based out of the Amana Colonies in Iowa.  In 1985 Millstream opened its doors and became the first brewery to operate in Amana since the 1800s.  Their craft beers include an Iowa Pale Ale, John's Generation White Ale, Schlid Brau Amber, Heferweissen, Back Road Stout, German Pilsner, Schololade Bock and Oktoberfest.  My goal is to visit their brewery at some point this year!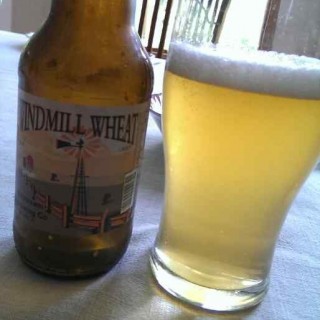 Basic Info (via bottle and website)
* Millstream's lightest beer
* Malted wheat is blended with traditional malted barley, and brewed with special hops to create a "Summer Fest" beer
* 4.5% alcohol
* IBU: 10
* Food Pairings: salads, mild fish, perfect for breakfast (omelets, cheese, sausage, bacon)
My Notes
This beer is light and refreshing. It was perfect after a long day at work when I was extremely thirsty and a nice, cold beer hit the spot.  It does not have any strong flavors so I think that some people who don't think that they like any beer beyond domestic beer might find themselves enjoying this craft beer.  I am going canoeing soon and we will start drinking fairly early in the day and this beer will be perfect for a summer day on the water. I love that the website states that this beer is perfect for breakfast! I may have to consider drinking this while tailgating before Iowa Hawkeye football games.